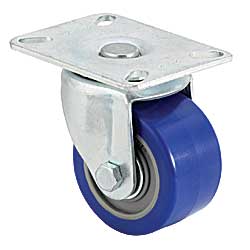 These 2" rubber casters make moving a full size lectern much easier. They are installed on the bottom back of the lectern, with the sides cut at a 45 degree angle. Simply tilt back the lectern until it rests on the casters and push. Once moved into position, tilt the lectern back up until it rests back on the base.
Price: $80.00

The 13" all steel gooseneck microphone adjustable arm attaches to the built in base that sits on top of the main surface of the lectern. A microphone clip can easily be screwed on the end of the arm to attach a microphone.
Price: $60.00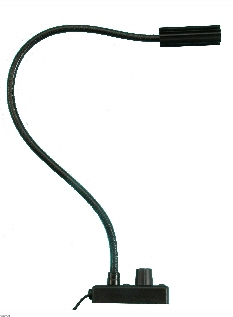 This all steel gooseneck adjustable light is perfect when needing to add just the right amount to light while te speaker is reading. The brightness of the light can be dimmed, and the arm and base are removable.
Price: $140.00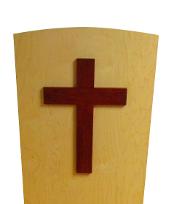 This beautiful solid wood cross can be added to the front of any lectern and finished in your choice of our finishes.
Price: $120.00